Testimonials
At AAP, we value each and every client and appreciate any feedback. Please see some of our latest client testimonials below.
"My wife and I were interested in buying a home in Auburn and were specific about where we wanted to live. The problem was that homes just didn't turn over in that neighborhood very often. Brian was astute enough to monitor the MLS daily for available homes in the neighborhood we'd chosen. He called me the day a house listed (even before a sign went in the yard) and we ended up making an offer the next day. We have never been happier. Most Agents would have been content to 'check back in a few weeks' or drive around the neighborhood when convenient. Brian, however, was smarter than that and choosing him paid off for us. I'd highly recommend Brian Huddleston, and Auburn Area Properties to find the home you desire.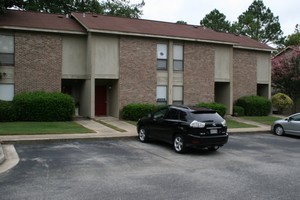 "It is rare to find a realtor who works so hard on behalf of a client as Brian Huddleston. He goes out of his way to take care of all of the details. He is energetic, extremely conscientious, and a pleasure to work with."
"Mr. Huddleston helped us through the tangle of detail in our sale. A pleasant and helpful man. But the most important aspect of our experience was the fact that the condo sold in 5 days!"
Brian worked with me 10 years ago in finding the condo I purchased for my son while he attended at Auburn and came back and sold the condo for me 10 years later. (Not that it took my son 10 years to graduate)It was nice to have Brian there as my eyes and ears since we live in Atlanta and he did everything we asked in making sure the property was in order to show potential buyers. He is professional in his business approach and as you can tell from this testimonial has a good sense of humor, which is very important in dealing with stuffy landlords and their egos. We would highly recommend Brian to any potential buyer or seller!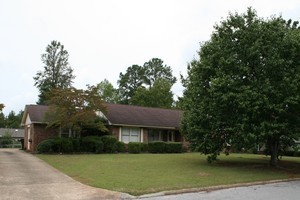 "We had exhausted all other avenues to find our new home and were so grateful that Brian and Auburn Area Properties helped us find the perfect home for our family. He took care of all the details and made the whole event smooth and stress free for us. We will certainly use Brian again for our next real estate purchase."
"It gives us great pleasure to provide this endorsement of Brian Huddleston as a superb realtor. Brian handled both the purchase and sale of our condominium, which we bought for our daughter to occupy while she was a student at Auburn University. Brian was exceptionally responsive and provided excellent advice on local resources when we were buying. It was nice to know Brian was there and available to assist with any issues my daughter might have had. When it came time to sell, Brian was equally responsive in assisting with the sale of our condominium. I happened to be in the hospital when the appropriate closing time arrived. Brian handled all arrangements and the closing for us, without us having to be present. Everything went completely smoothly, if we have occasion to look for real estate again in the Auburn area, we would certainly go to Brian. In addition, we would not hesitate to recommend him to any one else looking for property in the area."
"I have listed a property with Brian, and was very satisfied with his selling of the property. He does work hard for you. I would recommend him to sell property for anyone. If I had another property I wish to buy or sell, I would use Brian as the agent."
"Brian Huddleston handled the sale of our condominium in Auburn, Alabama. We had bought the condo so that our son could live there while attending Auburn University. When both sons graduated and move out-of-state, we no longer had use for it and asked Brian to help with the sale." "We were more than pleased with Brian acting as our agent… he was not only professional and knowledgeable, but friendly and accommodating as well. He told us not to worry and said that he would make the process easy, and he did just that, even tending to repairs, cleaning, etc. that would have been hard us to do since we live in Birmingham, Alabama. After signing the original papers, it was not necessary for us to return to Auburn. And, Brian was able to get the selling price we had hoped for in a very short period of time. All this to say, we would not hesitate to recommend Brian anyone who is interested in either buying or selling property."